In the kitchen, ahem, studio – baking!
Posted on June 12th, 2012
I've been baking away like a busy little bee lately. Busy baking away in the kiln with metal at my studio that is!
I've been using the kiln to fire powdered enamels on the surface of the studs I've been working on over the last few months with varying results in an absolute exploration of the technique. In my own style and true to form I've been pushing enamel to the places enamel probably wasn't supposed to go (!) with beautiful and sometimes frustrating outcomes.
 The design/shape that the pieces are taking have been something that I've come back to time and time again simply for the sheer pleasure in making the form. I've been working with this form in varying materials for a few years now…originally they were pendants from back in the day when I was working with loved-up/second hand musical instruments, guitar plectrums and the conceptual idea of music taking tangible form. Its interesting to reflect on how a form or a concept often times keeps popping it's head up until it has totally been realised or actualised. Ha – I wonder when I'll be through with this one?!
Anyhoo, I'm happy to report that this body has taken form again and is available for ears, necks and fingers!
Artisan in Queensland are stocking them as is Studio 20/17 along with Sterling 
Here are some original progressional images covering the forms I've applied this shape to in the past and more recently.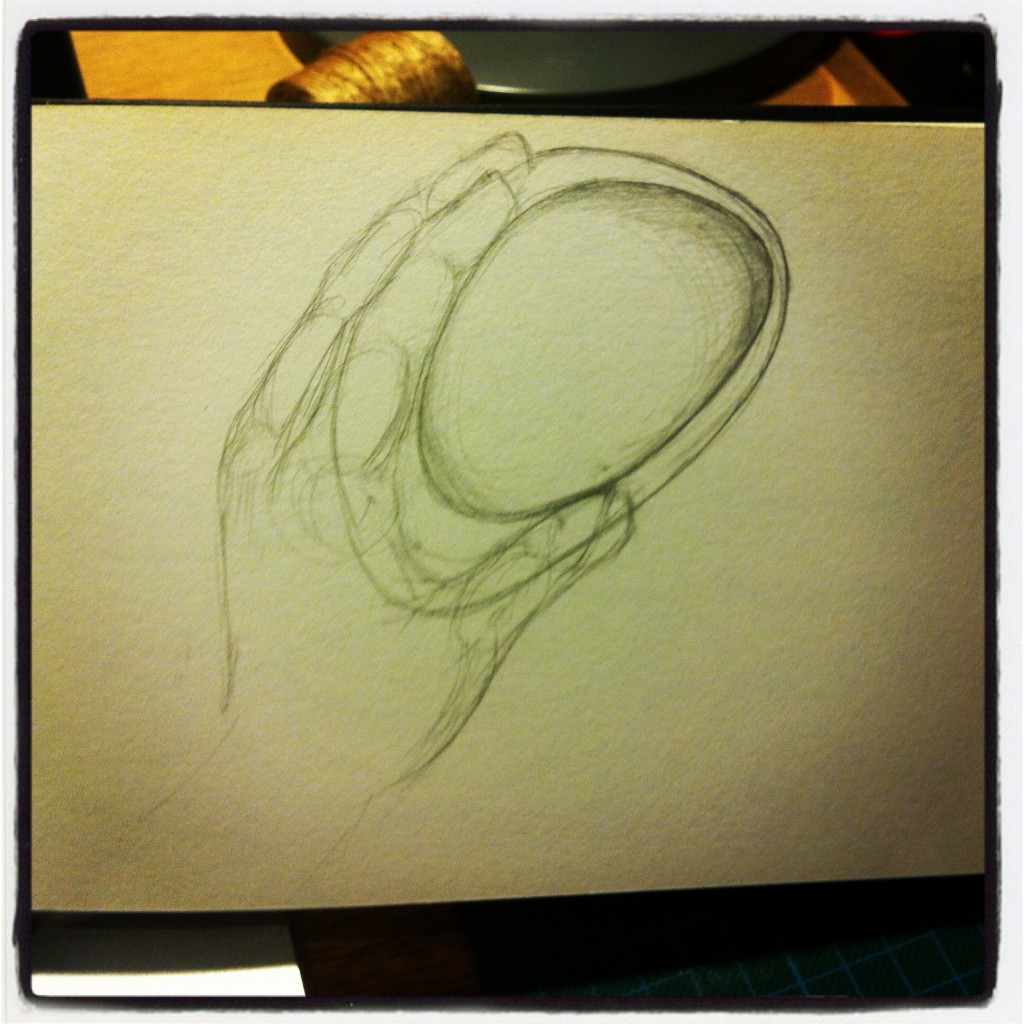 Sketching the original shape from pendants into condiment containers.
Re-confirming which shape and size works best for the ears…
First coloured samples in copper and enamel. My aim is to move these pieces beyond enamelling into precious metals.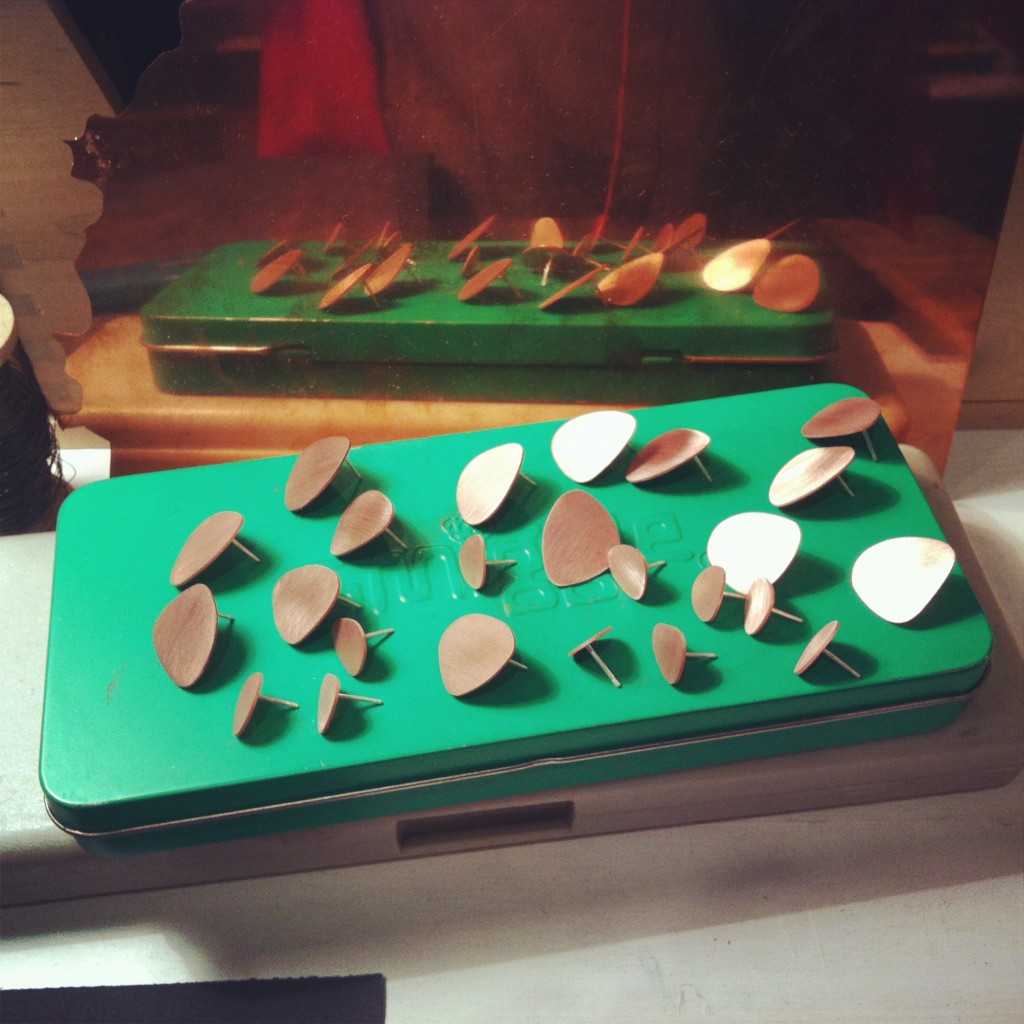 More sampling blanks ready to go!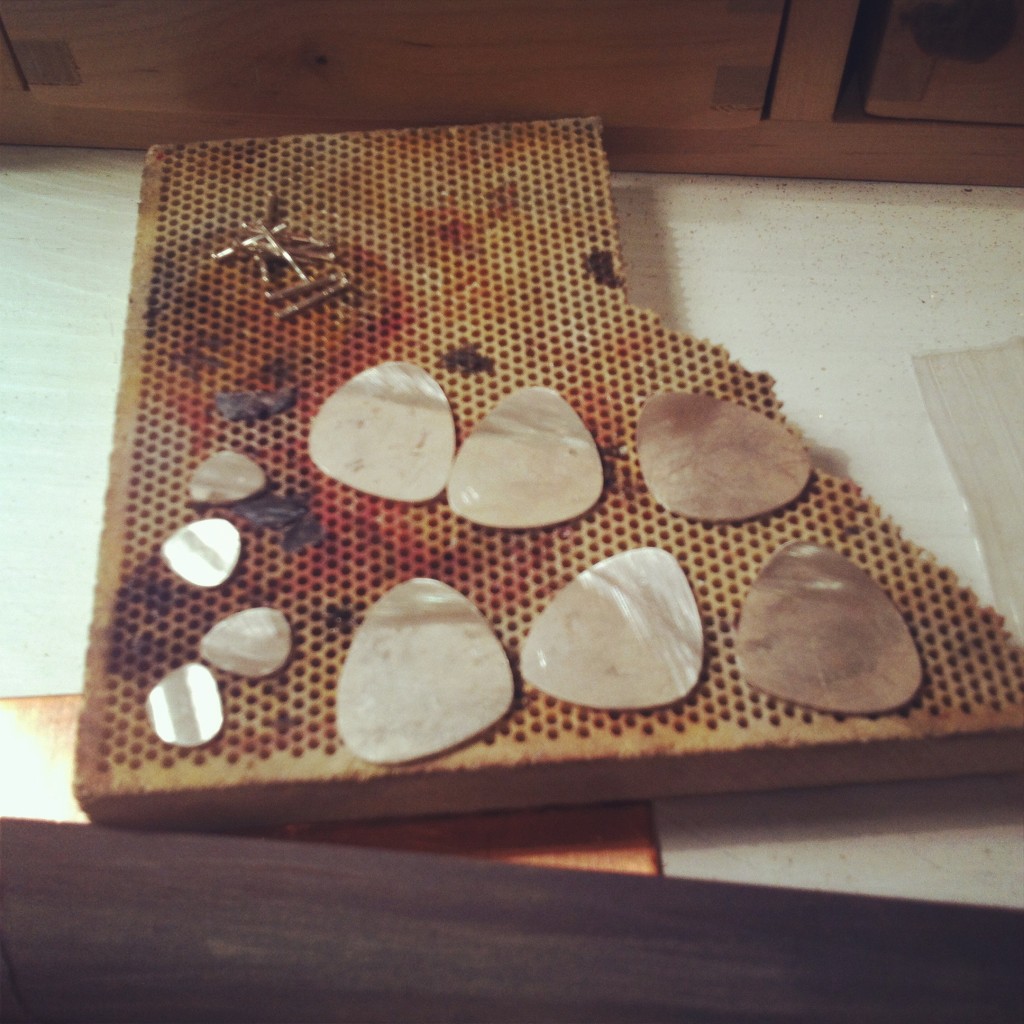 And….Finally!  The above image is the form moving into precious metals.
Keep checking in on the progress!